EEO-1 deadline extended again
Posted April 27, 2018
Federal law requires employers with 100 or more employees and government prime contractors/first-tier subcontractors with 50 or more employees to file EEO-1 reports annually. These reports are designed to determine whether unlawful employment practices have been or are being committed. Starting with the reports based on 2017 employment figures, these reports were originally due by March 31st this year. Many employers, however, filed for an extension because of issues with the filing system, and then had until April 30th to file. The Equal Employment Opportunity Commission (EEOC) has now extended this deadline to Friday, June 1, 2018.
If you are one of the employers who did not yet file or asked for an extension, you have now been awarded more time to get the report done.
Employers have endured some confusion over the EEO-1 report in recent years as the EEOC proposed changes to the report, including the addition of pay and hours worked data. These changes, however, did not survive an investigation of their effectiveness.
The EEOC indicates that employers should "be on the lookout for an eblast sent to the EEO-1 company contact introducing the new EEO-1 survey application," and that "your 2016 password will not work for the 2017 EEO-1 survey."
The employment data used for the 2017 EEO-1 report should be collected using a payroll period in October, November, or December 2017, the fourth quarter of calendar year 2017. This payroll period is the 2017 "workforce snapshot period."
Consistent with current reporting practices, employers are to submit EEO-1 reports securely via the EEO-1 Online Filing System on the EEOC's website or utilize the portal to electronically transmit a data file containing the EEO-1 data.
This article was written by Darlene M. Clabault of J. J. Keller & Associates, Inc.
---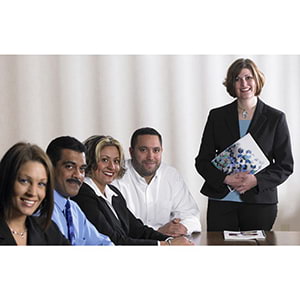 J. J. Keller's Diversity & Discrimination for Supervisors – Online Training Course helps supervisors understand discrimination laws and actively promote diversity in the workplace.
---
J. J. Keller's FREE HRClicks™ email newsletter brings quick-read human resources-related news right to your email inbox.