Employees may be unaware of workplace wellness programs available to them: Study
Posted April 10, 2017
A new study in the March 2017 Journal of Occupational and Environmental Medicine (JOEM) suggests that many employees may not be aware of the workplace wellness programs available to them. According to the study, which analyzed two national surveys on workplace wellness programs, approximately 80 percent of employers said they provided some type of workplace health promotion program to employees.
On the other hand, only 45 percent of employees said they had access to workplace wellness programs. Further, 55 percent of the employees with access to the wellness programs admitted to participating in them. Study author Dr. Ron Geotzel says the discrepancy highlights the need to improve communication promoting health programs at work.
The surveys found most workers believe employers should provide programs to improve workers' health, and two-thirds of employees thought they should be offered lower insurance premiums for participating in workplace wellness programs. Fewer than 50 percent of employees thought their workplace allowed them to maintain good health.
Dr. Geotzel emphasized the importance of the surveys to employers, saying they provide valuable insights during a time of tremendous growth in workplace wellness programs. More than 75 percent of employers that offer wellness programs report positive trends in worker health and productivity, and negative trends in health care costs.
---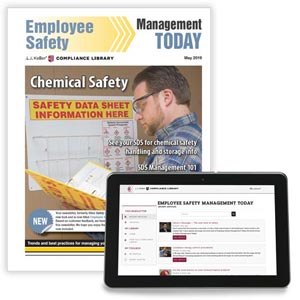 J. J. Keller's Safety Management Today Newsletter is packed with money-saving tips and practical advice that can result in improved on-the-job performance.
---
J. J. Keller's FREE Workplace SafetyClicks™ email newsletter brings quick-read workplace safety and compliance news right to your email box.