FMCSA expands COVID-19 emergency declaration
Posted March 27, 2020
The Federal Motor Carrier Safety Administration (FMCSA) has added to the list of activities that qualify for an emergency exemption from certain safety regulations for drivers assisting with the nationwide coronavirus (COVID-19) response.
In a new set of Frequently Asked Questions issued on March 25, 2020, the agency clarified that the March 13 emergency declaration may apply to:
Wood pulp intended for use in producing essential items (e.g., to be used in medical or sanitation supplies, groceries, etc.);
Raw materials used to manufacture bleach, disinfectants, hand sanitizers, and similar items;
Food packaging materials, such as produce containers; and
Livestock feed and fertilizer being used to produce food.
Pet food is NOT covered by the exemption, the FMCSA says. The agency earlier clarified that livestock qualifies for the exemption, as do haulers of household and medical waste.
The above items only qualify if they are being transported as "precursor" materials to be used for products and services covered under the emergency exemption.
Drivers eligible for the exemption are not required to comply with hours of service, driver qualification, vehicle inspection, and other FMCSA safety rules. Some regulations must still be followed, however, including those for CDL licensing, drug/alcohol testing, and insurance (click the links for additional guidance on how the rules apply during the COVID-19 emergency).
To qualify for the exemption, drivers must be "providing direct assistance in support of relief efforts related to the COVID-19 outbreaks…. Direct assistance means transportation and other relief services provided by a motor carrier or its driver(s) incident to the immediate restoration of essential services (such as medical care) or essential supplies (such as food and fuel) related to COVID-19 outbreaks during the emergency." Routine commercial deliveries are not eligible.
The emergency exemption is currently in place until April 12, 2020, or until the emergency is declared to be at an end, whichever occurs first.
This article was written by Daren Hansen of J. J. Keller & Associates, Inc.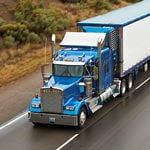 Looking for more on transportation safety?
Get the information and products you need to stay on top of industry changes and comply with regs.