DOT issues guidance on DOT drug and alcohol testing during COVID-19
Posted March 23, 2020
DOT's Office of Drug and Alcohol Policy & Compliance (ODAPC) posted guidance for DOT-regulated employers on carrying out required drug and alcohol testing during the COVID-19 outbreak. ODAPC is the agency responsible for procedural regulations in 49 CFR Part 40 for all DOT modes with safety-sensitive positions subject to drug and alcohol testing.
Comply when possible
The new guidance instructs DOT-regulated employers to continue with drug and alcohol training and testing whenever possible. However, DOT acknowledges the difficulties for some in carrying out the provisions of the rules if services are unavailable.
DOT suggests that employers have a backup plan, including:
A list of available drug collection and alcohol testing sites,
Alternate and back-up medical review officers (MROs), and
Regular communications with service agents regarding their current availability and capability.
In the event program resources are unavailable, employers are expected to look for alternative services. Employers should consider mobile collection services for required testing if the fixed-site collection facilities are not available.
If testing is not possible
A number of factors could keep an employer from carrying out DOT testing, including COVID-19-related supply shortages, facility closures, and state or locally imposed quarantine requirements.
If a test is not completed, the employer must document why a test was not performed. DOT's guidance suggests performing supervisor and employee training at the next available opportunity and sending employees for random tests later in the selection period.
Nevertheless, some DOT testing requirements remain intact. For instance, employers are expected to conduct DOT pre-employment drug tests and have negative results prior to employees performing a safety-sensitive function for the first time.
Concerns over driver health
Many employees are concerned about contracting COVID-19 while at a clinic for DOT testing.
Employers should be sensitive to employees who indicate they are not comfortable or are afraid to go to clinics or collection sites. If testing at a later date is not an option, DOT suggests that employers contact the facility to verify that it has taken the necessary precautions to minimize the risk of exposure to COVID-19.
However, once an employee is notified of testing and fails to go to the clinic, it is the employer's responsibility to evaluate the circumstances of the employee's refusal to test and determine whether or not the employee's actions should be considered a refusal.
Drivers should be reminded of what constitutes a refusal to test (see §§40.191 and 40.261). A refusal to test, excluding pre-employment testing, includes:
Failing to go to the clinic when instructed;
Showing up late to the clinic after instructed to proceed immediately;
Leaving the clinic without providing an adequate sample for testing;
Fail to cooperate with any part of the testing process; and
Failing to allow a direct observation when applicable.
This article was written by Kathy Close of J. J. Keller & Associates, Inc.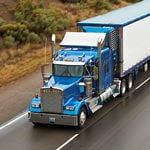 Looking for more on transportation safety?
Get the information and products you need to stay on top of industry changes and comply with regs.