Canada HOS exemption for carriers responding to COVID-19 crisis
Posted March 27, 2020
Motor carriers subject to Canada's federal hours-of-service (HOS) regulations and responding to the coronavirus (COVID-19) pandemic now have some relief from the HOS regulations.
A recent emergency declaration issued by Canada's Ministry of Transport provides hours of service exemptions for carriers providing essential supplies and equipment in direct assistance to emergency relief efforts related to COVID-19. Direct assistance includes, but is not limited to, transportation of:
Medical supplies and equipment related to testing, diagnosis, and treatment of COVID-19;
Safety supplies including masks, gloves, hand sanitizer, soap, and disinfectants;
Food and groceries for distribution centers or stores; and
Fuel.
Carriers providing direct assistance to COVID-19 relief efforts are specifically exempt from the federal regulations in sections 12-27, which includes off-duty and driving time requirements and cycle limits for drivers south of 60 degrees North, and sections 37-54, which includes off-duty and driving time requirements and cycle limits for drivers north of 60 degrees North. Daily logs and records are still required.
Drivers are required to take at least 24 consecutive hours off duty in every 14-day period. Drivers are also required to take 10 consecutive hours off duty after delivering essential cargo. In the remarks section of the daily log, a driver is required to indicate that he or she is operating under the exemption.
Carriers must ensure that drivers do not drive fatigued. If a fatigued driver notifies the carrier that he or she needs rest, the driver must be allowed to take at least eight consecutive hours off-duty time before returning to his or her home terminal.
A carrier that chooses to operate under the exemption is required to notify the provincial HOS director in the carrier's base jurisdiction. Carriers must also provide the director with a list of vehicles, drivers, and drivers' license information.
A copy of the exemption must be carried in each vehicle.
Canada's emergency HOS exemption was signed on March 24, 2020, and will be in place until April 30, 2020.
This article was written by Heather Ness of J. J. Keller & Associates, Inc.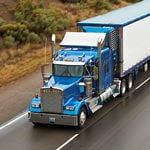 Looking for more on transportation safety?
Get the information and products you need to stay on top of industry changes and comply with regs.