Welcome to California's hotels, where a new ergonomic standard protects the housekeepers
Posted March 15, 2018
California OSHA (Cal/OSHA) adopted a new workplace safety regulation to protect hotel housekeepers from injury. The standard, which is effective July 1, 2018, is the first ergonomic standard in the nation to specifically address housekeepers in the hotel and hospitality industry.
Cal/OSHA says ergonomic injuries are a serious problem for hotel housekeepers. These workers experience frequent musculoskeletal injuries from lifting mattresses, pulling linens, pushing heavy carts, and slipping, tripping, and falling while cleaning bathrooms. Musculoskeletal injuries, which involve muscles, tendons, joints, nerves, and ligaments, can require long recovery times and often result in high costs to workers, their families, employers, and insurers.
The new regulation requires employers in the hotel and lodging industry to establish, implement, and maintain and effective Musculoskeletal Injury Prevention Program (MIPP). The MIPP must include the following:
Procedures to identify and evaluate housekeeping hazards through worksite evaluations that include housekeeper input;
Procedures to investigate musculoskeletal injuries to housekeepers;
Methods to correct any identified hazards;
Training of employees and supervisors on safe work practices and controls; and
A process for early reporting of injuries to the employer.
The new standard stems from a 2012 petition presented to the Occupational Safety and Health Standards Board by hotel worker representatives. The petition requested a new standard to regulate the specific hazards faced by hotel housekeepers. The Board adopted the proposed standard in January after six years of research and analysis and participation by the public through meetings, hearings and submission of comments. The standard will be added to Title 8 of the California Code of Regulations as section 3345, Hotel Housekeeping Musculoskeletal Injury Prevention.
---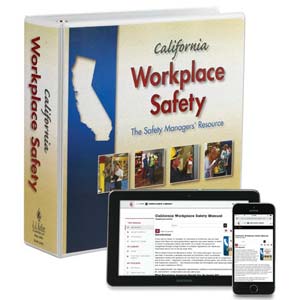 J. J. Keller's California Workplace Safety Manual provides guidance to help comply with Cal/OSHA's most scrutinized requirements.
---
J. J. Keller's FREE Workplace SafetyClicks™ email newsletter brings quick-read workplace safety and compliance news right to your email box.