Sex, revenge, spying, and the FMLA
Posted March 29, 2018
Whoever said the FMLA was boring? Take, for example, the story of two coworkers (Rick and Louis). Several years ago, Louis was asked to investigate whether Rick (and others) was accessing adult content on his work computer. This type of investigation can put some serious tension in a relationship.
Fast forward to a later date, when Rick was promoted, and Louis ended up reporting to Rick.
Time goes by, and it seems Louis was told that he was in line for a promotion if he met certain criteria. One of his performance ratings he received from Rick, however, was unacceptable. Louis believed this lower rating was in retaliation about disclosing concerns about Rick's administration. Louis did not get the promotion. More tension for the relationship.
About a year later, Louis took FMLA leave. During that leave, Rick had ordered secret video surveillance of Louis while he was on the leave. A memo outlining all the work he did not accomplish while on FMLA leave was drafted and placed in Louis' personnel file. Louis also subsequently lost out on a promotion after returning from leave, and again six months later, despite being the top candidate.
Unhappy about this situation, Louis filed a claim, arguing that his employer and Rick engaged in actions that had the effect of deterring his exercise of FMLA rights. Specifically, he argued that when the company had doubts about the validity of his medical condition, they did not simply request a second opinion — they jumped straight to tracking Louis and surveilling his activities on his own property by setting up a surveillance camera on his neighbor's fields.
The employer argued that Louis' claim failed because he was not denied FMLA leave, and that he was not adversely affected by an employment decision. Louis, however, counted that, in addition to the surveillance, the denied promotion, and the memo, the employer threatened an internal affairs investigation — all negative employment actions, pointing to retaliation.
The employer then indicated that it had to investigate whether Louis was fraudulently using FMLA leave, as they heard rumors that he was working in ways contrary to what his certification indicated, and that a second opinion was not necessary because the surveillance was inconclusive. The internal investigation was to determine whether Louis was, in fact, entitled to FMLA leave.
Taking all these facts into consideration, the District Court for Idaho denied summary judgement to the employer and allowed the case to go to a jury. It pointed out that the surveillance was an extraordinary response to FMLA concerns.
Surveillance based on honest belief
While surveillance is often an extraordinary step, it can be an acceptable measure in the world of FMLA, but it is generally seen as more of a last resort to be done after exhausting other options, such as second opinions and recertifications. The need for surveillance would also need to be based on an honest belief. While this employer may have had the honest belief (but it's best not to hang too much weight on rumors), taking other steps could have avoided the suit.
In our story, the employer did not take any intervening steps, but jumped right to surveillance (kind of like skipping right to the double-dog-dare-you phase of a challenge). Because of this, the employer will need to continue to spend resources defending its actions.
Walker v. City of Pocatello, et al., District of Idaho, No. 4:15-cv-00498, January 31, 2018
---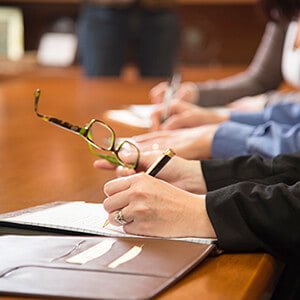 J. J. Keller's Family and Medical Leave Act (FMLA) Consulting Service can help your company ensure compliance with FMLA requirements and minimize the law's burden to your organization.
---
J. J. Keller's FREE HRClicks™ email newsletter brings quick-read human resources-related news right to your email inbox.