OSHA makes reducing excavation and trench-related deaths a priority
Posted March 14, 2018
2016 turned out to be a bad year for excavation and trench-related fatalities. According to the Bureau of Labor Statistics, these preventable fatalities were nearly double the average of the previous five years, and OSHA wants to reverse the trend.
The Agency recently highlighted its Agency Priority Goal for 2018 to reduce trenching and excavation hazards. OSHA intends to:
Increase awareness of trenching hazards in construction,
Educate employers and workers on safe cave-in prevention solutions, and
Decrease the number of trench collapses.
Specifically, OSHA's goal is to increase the number of trenching and excavation hazards abated by 10 percent by September 30, 2019. As part of its strategy, the Agency will issue public service announcements, support the National Utility Contractors Association's 2018 Trench Safety Stand Down (June 18-23), update online resources on trench safety, and work with other industry associations and public utility companies.
In addition, OSHA is revising its trenching and excavation national emphasis program.
---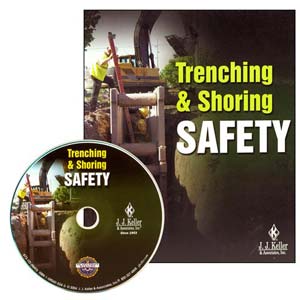 J. J. Keller's Trenching & Shoring Safety DVD Training Program helps your employees avoid trench accidents by training them on safe excavation-site procedures.
---
J. J. Keller's FREE Workplace SafetyClicks™ email newsletter brings quick-read workplace safety and compliance news right to your email box.