Are you one of the lucky ones selected to complete the MIS form?
Posted March 9, 2018
Each March the Federal Motor Carrier Safety Administration (FMCSA) collects data from employers on DOT drug and alcohol testing from the previous calendar year. However, not all motor carriers are required to submit data to FMCSA — only those selected for the agency's sampling.
How do we know if were selected?
An employer is notified during the month of January if it was selected to prepare the Management Information System (MIS) form which summarizes the carrier's alcohol and drug testing results under 49 CFR Part 382. The MIS form must be submitted to the location that the FMCSA specifies in its request by March 15 in accordance with Section 382.403.
The MIS form and instructions are used by all DOT modes for an annual summary report so it appears in Appendix H to Part 40. The form is also provided by DOT in an electronic format.
What if we use a consortium to maintain our program?
A service agent, such as a consortium/third-party administrator, may prepare the MIS report on behalf of a motor carrier. But a company official from the motor carrier, such as the designated employer representative, must certify the accuracy and completeness of the MIS report, no matter who prepares it.
Is the MIS form used any other time?
Yes, the MIS form is also completed when a motor carrier is asked to do so by the Secretary of Transportation, any DOT agency, or any state or local officials with regulatory authority over the employer or any of its drivers. Instances include:
A compliance review;
A focused investigation for the Drug and Alcohol Compliance BASIC;
A crash investigation when drugs or alcohol appeared to have been an issue; or
An inspection sweep during FMCSA's Drug and Alcohol Inspection Strike Force.
A company may be asked to provide a summary of the previous year's drug and alcohol test results during any of these enforcement contacts.
---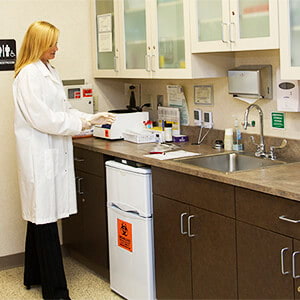 J. J. Keller's DOT Drug & Alcohol Program Management Service gives you the peace of mind that comes from knowing the job is being done right by an industry leader in compliance management.
---
J. J. Keller's FREE Transportation SafetyClicks™ email newsletter brings quick-read safety and compliance news right to your email box.