Proposed bills would allow employees to take FMLA leave for death of a child
Posted March 31, 2017
On March 19, a bipartisan group of Representatives including Paul Gosar (R-AZ), Don Beyer (D-VA), Martha McSally (R-AZ), Brad Schneider (D-IL), Tom Suozzi (D-NY) and Barbra Comstock (R-VA) introduced the Sarah Grace-Farley-Kluger Act or the Parental Bereavement Act of 2017 (HR 1560). This legislation would add "death of a child" as a reason that would qualify for unpaid leave under the Family and Medical Leave Act (FMLA), allowing a grieving parent up to 12 weeks to deal with the trauma and then return to work. A companion bill was introduced in the Senate March 6 (S 528).
The measure would entitle eligible employees to take FMLA leave on an intermittent or reduced schedule basis only if the employer agrees. Employees would be entitled to substitute accrued paid leave, as they currently are.
Employees would need to provide notice of the need for leave as is reasonable and practicable.
Employers could require employees taking leave for this reason to provide a certification, per regulations prescribed by the Department of Labor, should the measure become enacted.
The definition of "son or daughter" would remain the same as the law currently defines:
A biological, adopted, or foster child, a stepchild, a legal ward, or a child of a person standing in as a parent (in loco parentis), who is under 18 years of age, or 18 or older and incapable of self-care because of a mental or physical disability.
Employers may recover the group health plan premium that the employer paid for maintaining coverage for the employee if the employee fails to return to work for a reason other than the death of a child.
Such measures have been introduced in previous Congresses, but did not become law. The bills have a challenge to make it through the 115th Congress, as well.
The House bill has five cosponsors, while the Senate version has 12.
This article was written by Darlene Clabault of J. J. Keller & Associates, Inc.
---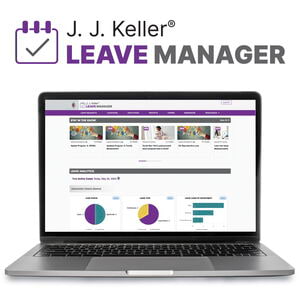 J. J. Keller® FMLA Manager™ Service makes leave tracking easier while complying with the latest federal & state regulations.
---
J. J. Keller's FREE HRClicks™ email newsletter brings quick-read human resources-related news right to your email inbox.