Employer asks for too much FMLA documentation, pays the price
Posted March 16, 2017
Businesses have employees to help them meet certain goals, whether it be number of items produced or customers served, etc. When employees fail to show up for work, employers often want to know why, and when the employees will return. The Family and Medical Leave Act (FMLA) allows employers to request certain information, but employers can go too far in their requests.
Case in point
Dahlia began taking FMLA leave to care for her elderly parents, who lived 300 miles away. At one point, in March, Dahlia learned that her mother was seriously ill, so she requested leave for a couple of days, and it was approved. Dahlia was asked to provide a certification. While Dahlia was out, the human resources (HR) management changed hands. When Dahlia returned to work, the new HR manager requested documentation to support her "unscheduled" leave.
The documentation requested, however, went beyond a certification. Dahlia was informed that she needed other documentation "to support the need of intermittent use of FMLA leave when a 30-day advance notice is not provided," and this included travel receipts or health care provider receipts. Dahlia was expected to provide such documentation whenever she took FMLA leave with less than 30 days' advance notice.
About a week later, Dahlia's mother was hospitalized. Dahlia again requested leave. She was again, required to provide documentations (receipts) to verify that she had been where she said she would be. Dahlia indicated that she had provided a certification and a note from the doctor stating that Dahlia had been with her mother. Confused, Dahlia asked for clarification of what receipts in particular she was expected to provide. The HR manager responded that she needed "proof of need" such as food receipts in the city where her parents lived, anything from the hospital with dates she was there, or any receipts for lodging, food, or gas in the vicinity of her parents' home.
Dahlia asked for a reference reflecting the distinction the HR department was making between documents needed when notice is provided after 30 days and before 30 days, as she saw no such reference in the paperwork she had received. She provided documents she had and asked that the company not place undue pressure on her to provide documentation above and beyond FMLA requirements.
Dahlia actually forwent some of her FMLA leave due to warnings and other comments. The company, however, terminated Dahlia, claiming poor job performance, including how Dahlia could not perform her job while she was on leave.
Dahlia filed suit and won upon appeal. The court indicated that the HR manager requested too much information; that the certification should have been sufficient, but the kinds of documentation the company requested had no necessary relation to Dahlia's need for leave, or whether she could have provided notice earlier.
Diamond v. Hospice of Florida Keys, Inc., 11th Circuit Court of Appeals, No. 15-15726, January 27, 2017
This article was written by Darlene Clabault of J. J. Keller & Associates, Inc.
---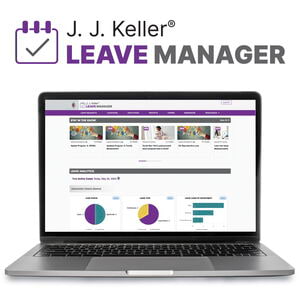 J. J. Keller® FMLA Manager™ Service makes leave tracking easier while complying with the latest federal & state regulations.
---
J. J. Keller's FREE HRClicks™ email newsletter brings quick-read human resources-related news right to your email inbox.