DOT OIG finds no benefit to restart restrictions
Posted March 8, 2017
Restrictions on when and how often commercial truck drivers can get a 34-hour "restart" have been suspended since December 2014 and now are likely never coming back, thanks to a recent study from the Federal Motor Carrier Safety Administration (FMCSA).
Congress required the agency to study the two restart restrictions that were adopted in July 2013 to make sure they improve driver safety and health, and also asked the Department of Transportation's (DOT) Office of Inspector General (OIG) to review the study to make sure it complies with the law.
The study was completed in January, and now the OIG has finished its review. In a letter to Congress and DOT Secretary Elaine Chao dated March 2, 2017, the OIG has agreed with the FMCSA's conclusion that "the study did not explicitly identify a net benefit from the use of the two suspended provisions of the restart rule on driver operations, safety, fatigue, and health."
As a result, the FMCSA will be unable to enforce the "1 a.m. to 5 a.m." and 168-hour restrictions found in 49 CFR 395.3, and will likely remove them from the rules. The finding is a major victory for the trucking industry, which contested the restrictions.
Background
In December 2011, the FMCSA published changes to its hours-of-service regulations, effective July 1, 2013. The new regulations continued to allow for a "restart" of a 7/8-consecutive-day period after taking 34 or more consecutive hours off duty. In order to take advantage of the 34-hour restart provision, however, commercial truck drivers needed at least two nighttime periods (defined as periods from 1 a.m. until 5 a.m.) in each restart break and were limited in use of the 34-hour restart to once every 168 hours.
The nighttime periods raised concerns in the trucking industry, including increased congestion during daytime traffic hours. As a result, Congress suspended FMCSA's enforcement of the two provisions of the 34-hour restart rule and required the agency to conduct a study of the operational, safety, health, and fatigue impacts of the rule.
---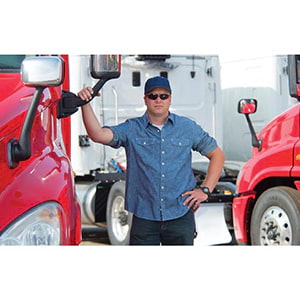 J. J. Keller offers several Hours of Service Driver Training courses covering current hours-of-service rules drivers must comply with.
---
J. J. Keller's FREE Transportation SafetyClicks™ email newsletter brings quick-read safety and compliance news right to your email box.