OSHA extends comment period on 'weight of evidence' chemical hazard guidance
Posted March 11, 2016
OSHA is extending the public comment period for the draft Guidance on Data Evaluation for Weight of Evidence Determination to May 2, 2016. OSHA published draft guidance on February 16.
The agency says it has received requests to extend the comment period to allow stakeholders more time to review this highly technical guidance and respond constructively to the questions that OSHA posed.
The Weight of Evidence approach assists manufacturers, importers, and employers with evaluating scientific studies on the potential health hazards of a chemical and helps determine what information must be disclosed on the label and safety data sheet (SDS) for compliance with the Hazard Communication Standard. The draft is a companion document to a recently posted Hazard Classification Guidance.
Under the Hazard Communication Standard, chemical manufacturers and importers must review all available scientific evidence concerning the physical and health hazards of the chemicals they produce or import to determine if they are hazardous. The document helps the label and SDS preparer apply the Weight of Evidence approach when dealing with complex scientific studies.
The guidance document is not a standard or regulation and it does not create any new legal obligations and is intended to assist employers in providing a safe and healthful workplace. The recommendations are advisory in nature, informational in content, and intended to educate scientists and non-scientists alike who prepare labels and SDSs so that they provide accurate and consistent information.
For more information and to review the draft guidelines and provide comment, visit OSHA's Guidance on Data Evaluation for Weight of Evidence Determination webpage.
Comments will be accepted until May 2, 2016. Comments may also be posted directly to the Federal E-rulmaking portal using Docket OSHA-2016-004.
---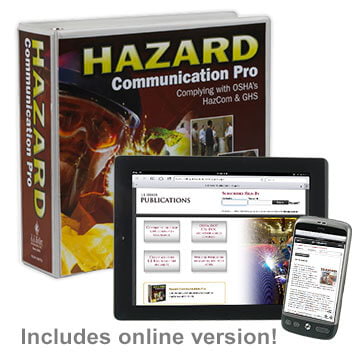 J. J. Keller's Hazard Communication Pro Manual + Online Edition helps you comply with OSHA's 2012 final rule aligning the Hazard Communication (HazCom) standard with the Globally Harmonized System of Classification and Labeling of Chemicals (GHS).
---
J. J. Keller's FREE Workplace SafetyClicks™ email newsletter brings quick-read workplace safety and compliance news right to your email box.