2020 UCR filing period finally opens
Posted February 13, 2020
The wait for the 2020 Unified Carrier Registration (UCR) is finally over.
UCR filing has opened as of today, February 13, and carriers will have until June 1, 2020, to complete their 2020 filings.
The 2020 fees are included in the chart accompanying this article.
Why the delay?
This was the third straight year that the fees weren't ready by the usual October 1 filing start date, as the Federal Motor Carrier Safety Administration (FMCSA) needed extra time to set the 2020 fees.
Last year, the UCR program ended up collecting too much money from carriers. To partially refund some of the excess funds and to help ensure the program doesn't over-collect going forward, the UCR Board recommended that FMCSA lower the fees for 2020.
Fees are lower
The reduction in fees from 2019 to 2020 ranges from $3 to $2,712 per entity, depending on the number of vehicles owned or operated. According to the Federal Register, the fees will remain at the same level for 2021 and subsequent years unless revised in the future.
What's next?
Since the fees were announced in the Federal Register on February 13, carriers can officially register for the 2020 UCR. According to the UCR website, plan.ucr.gov, carriers have until June 1 to complete their filing.
Enforcement for 2020 will begin June 1.
For assistance with filing, visit jjkeller.com/ucr.
| | |
| --- | --- |
| Number of CMVs owned or operated by exempt or non-exempt motor carrier, motor private carrier, or freight forwarder. | 2020 fees per entity for exempt or non-exempt motor carrier, motor private carrier, or freight forwarder. |
| 0-2 | $59 |
| 3-5 | $176 |
| 6-20 | $351 |
| 21-100 | $1,224 |
| 101-1,000 | $5,835 |
| 1,001 and above | $56,977 |
This article was written by David Lubach of J. J. Keller & Associates, Inc.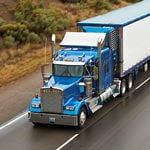 Looking for more on transportation safety?
Get the information and products you need to stay on top of industry changes and comply with regs.