NTSB: Dropped metal bottle possibly caused deadly bus crash
Posted February 25, 2019
A dropped metal bottle was not ruled out as a possible cause in a fatal collision between a motorcoach bus and a New York City transit bus in a 2017 crash, the National Transportation Safety Board (NTSB) ruled on Thursday, February 21, 2019.
On the morning of September 18, 2017, a motorcoach traveling at twice the posted speed limit — 60 mph in a 30-mph zone — collided with the transit bus at an intersection in Flushing, New York. The motorcoach struck the left rear of the transit bus, causing the transit bus to rotate 120 degrees and strike two parked cars. Three people died as a result from the crash — the motorcoach driver, a passenger on the transit bus, and a pedestrian.
NTSB investigators ruled out deliberate intent and found no evidence that the motorcoach driver's experience, training, route familiarity, or pre-crash activities were factors in the crash. But audio from the investigation revealed a metal rattling sound when the motorcoach was traveling at 30 mph and continued to hear more rattling and an exclamation from the driver as the motorcoach reached the intersection at 60 mph.
Investigators then considered the possibility an object — a metal bottle found at the scene near the control pedals — became lodged between the break and accelerator pedals, resulting in the inability to control acceleration and apply the brakes.
---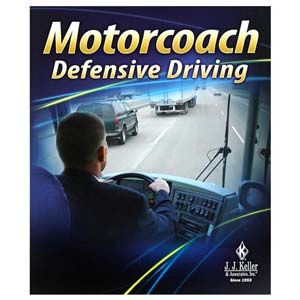 J. J. Keller's Motorcoach Defensive Driving Training helps ensure drivers are able to prevent crashes and the resulting high costs by using defensive driving skills to keep hazards from turning into emergencies.
---
J. J. Keller's FREE Transportation SafetyClicks™ email newsletter brings quick-read safety and compliance news right to your email box.
Sign up to receive Transport SafetyClicks™.