March is National Ladder Safety Month
Posted February 27, 2019
In March, the American Ladder Institute (ALI) is sponsoring its annual National Ladder Safety Month to promote ladder safety at work and at home. The organization is partnering with OSHA to promote events that focus on ladder safety.
OSHA is participating in two symposiums, on March 13 in Houston and March 19 in Arlington, Texas, to discuss real life events, solutions, and the role of leadership in preventing ladder-related incidents. Interested parties can register to attend in person or via live webcast.
ALI notes that every year more than 100 workers are fatally injured in ladder-related incidents, and thousands suffer disabling injuries.
National Ladder Safety Month will focus on five key themes in March:
February 24 - March 2: What is Ladder Safety?
March 3 - 9: Ladder Safety Training and Year Round Partners
March 10 - 16: Ladder Safety at Work
March 17 - 23: Ladder Safety at Home
March 24 - 31: Ladder Inspection and Disposal
---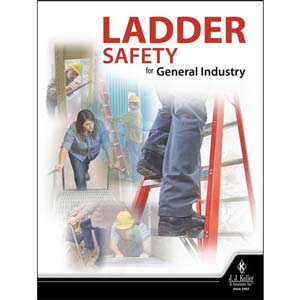 J. J. Keller's Ladder Safety for General Industry Training helps learners understand OSHA ladder safety requirements under the Walking-Working Surfaces rule.
---
J. J. Keller's FREE Workplace SafetyClicks™ email newsletter brings quick-read safety and compliance news right to your email box.
Sign up to receive Workplace SafetyClicks™.