EPA finalizes revisions to NPDES rule
Posted February 13, 2019
EPA is finalizing certain revisions to the National Pollutant Discharge Elimination System (NPDES) permitting regulations that were proposed on May 18, 2016. The Agency says the final regulatory changes make revisions in the following categories:
Regulatory definitions (''new discharger,'' ''pesticide discharges to waters of the United States from pesticide application,'' and ''pesticide residue'');
Permit applications; and
Public notice.
EPA says the rule also updates contact information and web addresses for electronic databases, updates outdated references to best management practices guidance documents, and deletes a provision relating to best practicable waste treatment technology for publicly owned treatment works that is no longer applicable.
The NPDES permit program addresses water pollution by regulating point sources that discharge pollutants to waters of the United States. Created in 1972 by the Clean Water Act, the program is authorized to state governments by EPA to perform many permitting, administrative, and enforcement aspects of the program.
The final rule was published in the Federal Register on February 12 and takes effect June 12, 2019.
---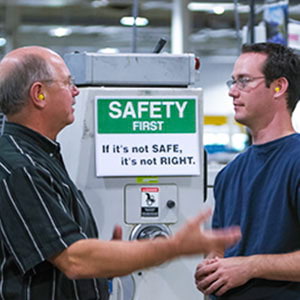 J. J. Keller® Environmental, Health & Safety Compliance Monitoring Service provides ongoing, third-party validation of EH&S compliance, environmental safety, and conformance with EPA regulations.
---
J. J. Keller's FREE Workplace SafetyClicks™ email newsletter brings quick-read safety and compliance news right to your email box.
Sign up to receive Workplace SafetyClicks™.