What's new in TRI reporting?
Posted February 14, 2018
EPA's annual Toxic Release Inventory (TRI) reports are due July 1, 2018. Every year, certain industrial facilities must submit data to EPA on the chemicals they manufacture, process, or otherwise use in quantities above threshold levels.
Facilities that meet EPA's reporting criteria must submit either Form R or Form A to the Agency and to their states.
New for reporting year 2017
EPA made the following changes that apply to the TRI report due July 1, 2018:
A November 28, 2016, final rule added Hexabromocyclododecane (HBCD) category to the TRI list of reportable chemicals. This chemical category is reportable on the reporting forms due in 2018 for the 2017 data if the TRI chemical use and other thresholds are met.
A December 26, 2017, final rule adopted 2017 NAICS codes for reporting year 2017 for the TRI forms due in 2018.
EPA also updated the de minimis levels for several chemicals beginning with reporting year 2017. These new de minimis apply to cumene, diazinon, 1,2-dichloropropane, malathion, methyl isobutyl ketone, parathion, parathion, sodium pentachlorophenate, 1,1,1,2-tetrachloroethane, and 1,1,2,2-tetrachloroethane. The levels have been changes from 1.0 percent to 0.1 percent. These chemicals were recently classified as OSHA carcinogens by the International Agency for Research on Cancer and the National Toxicology Program Report on Carcinogens.
---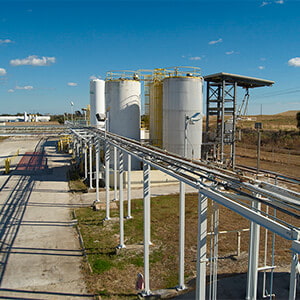 J. J. Keller® Environmental Reporting Services provide you with a dedicated consultant who will determine your specific site's federal, state and local environmental requirement needs, then prepare and file your reports and permits quickly and accurately.
---
J. J. Keller's FREE Workplace SafetyClicks™ email newsletter brings quick-read workplace safety and compliance news right to your email box.