Tired, depressed, and female? You may be at greater risk of work-related injuries
Posted February 20, 2018
According to a new study from the University of Colorado's Anschutz Medical Campus, depressed women may be at an increased risk of work-related injuries. Researchers found that depression, anxiety, and fatigue significantly affected women's risk of injury on the job; however, the behavioral health conditions did not affect men's risk.
The study, published in the February 12, 2018, online edition of the Journal of Occupational and Environmental Medicine, found that while men were more likely to experience a work-related injury, behavior factors such as poor sleep and anxiety did not directly affect that risk. Only 33 percent of men who experienced a work-related injury reported suffering from a behavior health condition, compared to almost 60 percent of women.
The study noted that both women and men who had experienced an injury in the past were more likely to be injured again.
Researchers caution that more research is needed to understand why the differences in injury risks between men and women exist. Cultural and social factors and differences in work and home stressors may explain why women report having more depression and anxiety than men. In the meantime, the study's authors say keeping workers safe in the workplace may require more than a "typical safety program." Instead, employers should focus on an "integrated approach that connects health, well-being, and safety."
In conducting the study, researchers worked with a major Colorado-based workers' compensation insurer to examine claims data from 314 businesses in a wide range of industries and almost 17,000 employees. The study is part of a larger research project with the insurance company to identify the factors contributing to workplace health and safety and the interaction with workers' compensation programs.
---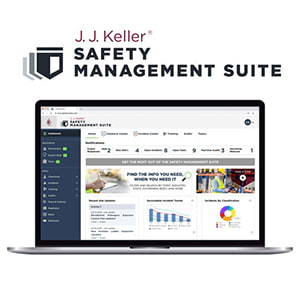 The J. J. Keller® Safety Management Suite, formerly KellerOnline®, provides safety professionals with the tools and applications to help drive performance, reduce risk, and ensure compliance.
---
J. J. Keller's FREE Workplace SafetyClicks™ email newsletter brings quick-read workplace safety and compliance news right to your email box.