Online retailer settles with EPA over sales of illegal pesticides
Posted February 19, 2018
EPA reached a settlement with a major national online retailer for selling and distributing imported pesticide products that were not licensed for sale in the U.S. EPA says that since 2013, the retailer committed nearly 4,000 violations of the Federal Insecticide, Fungicide, and Rodenticide Act (FIFRA).
Under the terms of the settlement, the retailer will develop an online training course on EPA's pesticide regulations to significantly reduce the number of illegal pesticides available for online purchasing. The training will be accessible to the public and online marketers in English, Spanish, and Chinese. Anyone who wishes to sell pesticide products through the retailer's online platform must successfully complete the training.
As part of the consent agreement and final order, the company will also pay an administrative penalty of $1,215,715 to EPA's Region 10 office in Seattle, Washington.
In 2014, EPA began investigating the retailer's pesticide product distributions and sales through the retailer's online platform and third-party sellers that also use the platform. In March 2015, EPA inspected one of the retailer's distribution facilities in Kentucky, and at the same time, EPA inspectors were able to order illegal pesticides from the online platform.
In August 2015, EPA issued a FIFRA Stop Sale, Use, or Removal Order to the company to stop the sale of the illegal pesticide products because they mimicked the look of blackboard or sidewalk chalk, which presented a poisoning hazard to children.
The Agency issued another Stop Sale Order to the company in January 2016 after discovering that certain unregistered or misbranded insecticide bait products were being sold on the company's online platform. Upon receipt of the order, the retailer immediately removed the products from its website, prohibited foreign sellers from offering pesticides on its sites, and cooperated with EPA during the subsequent investigation. The company has been working to better monitor its website for illegal pesticides and has created a computer-based screening system and an employee training program.
In October 2016, the company notified anyone who had purchased the illegal pesticides between 2013 and 2016 to alert them to safety concerns about the products and to recommend disposing of them. The company also offered refunds to its customers.
---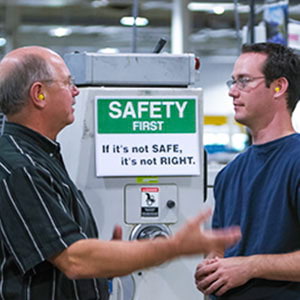 J. J. Keller® Environmental, Health & Safety Compliance Monitoring Service provides ongoing, third-party validation of EH&S compliance, environmental safety, and conformance with EPA regulations.
---
J. J. Keller's FREE Workplace SafetyClicks™ email newsletter brings quick-read workplace safety and compliance news right to your email box.