CSB shines a light on states' roles in driving safety changes
Posted February 23, 2018
The U.S. Chemical Safety Board (CSB) released a Safety Spotlight titled "State Advances in Driving Chemical Safety." The CSB says individual state governments have an important role in improving chemical safety, and many have already made significant safety improvements following a chemical disaster within their state.
According to the Spotlight, the CSB has issued 80 safety recommendations to 22 state governments after conducting 27 investigations. Only six of these investigations still have open recommendations ranging from identifying risks and increasing safety inspections to developing and adopting significant, state-level chemical safety laws.
The Spotlight shares several notable examples of states implementing positive safety changes after a chemical disaster, including:
West Virginia. A 2007 explosion at a general store killed four people and led to the CSB issuing a recommendation to the Governor and Legislature aimed at improving propane training requirements. In 2010, West Virginia began requiring the completion of a nationally recognized propane service training program for propane technicians.
Connecticut. In 2010, a catastrophic natural gas explosion occurred during construction at a natural gas-fueled power plant, killing six and injuring more than 50 people. The incident occurred during a "gas blow," a procedure that forces natural gas through piping and releases it into the atmosphere at high pressure and volume to remove debris. The CSB issued a recommendation to the government of Connecticut to write laws that prohibit gas blows. In September 2010, Connecticut banned the use of natural gas blows by power plants in the state.
California. In 2014, the CSB issued a recommendation to California to improve and restructure the state's process safety management (PSM) regulations for petroleum refineries. In 2017, California responded by amending its PSM standard to improve workplace safety and hazard prevention at the state's 15 refineries. These refineries must now perform a damage mechanism review for each new and existing mechanical, chemical, physical, or other process that results in equipment or material degradation.
Washington State. In 2014, the CSB issued a regulatory recommendation to Washington similar to the PSM recommendation for California. The recommendation came on the heels of CSB's investigation into a catastrophic heat exchanger rupture at a Washington refinery. The state has drafted language for a new section in its PSM standard to apply to the state's petroleum refineries. Washington plans to hold multiple public meetings in 2018 and adopt the proposed changes in 2019.
The CSB acknowledges the work these state governments have done to drive positive chemical safety change. At the same time, the CSB urges state governments with open recommendations to keep moving toward implementing its recommendations. The Board reminds states that "we all have the shared vision of having a nation safe from chemical disasters, even if that must be accomplished one state at a time."
---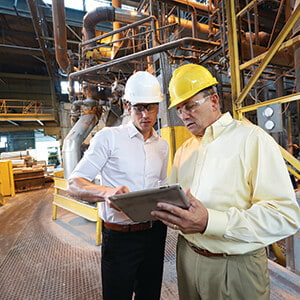 J. J. Keller's Environmental Management Program helps protect your company from the risks related to EPA Compliance.
---
J. J. Keller's FREE Workplace SafetyClicks™ email newsletter brings quick-read workplace safety and compliance news right to your email box.