Loose lips sink ships, FMLA situations can be particularly costly
Posted February 27, 2017
A misspoken word can have far-reaching repercussions. In the FMLA world, such words could likely be related to an employee's (or a family member's) medical condition. While many employers (and people in general) might be familiar with the privacy rules under the Health Insurance Portability and Accountability Act (HIPAA), some employers appear to be unfamiliar with the confidentiality provisions under the FMLA, to their own detriment.
Case in point
A long-term employee, let's call him Fred, developed a chronic and serious health condition with his genito-urinary system. As a result, he applied for leave under the FMLA, and the related paperwork included sensitive and detailed medical information. The leave was approved.
Unbeknownst to Fred, a management-level employee allegedly disclosed Fred's condition to about eight of his coworkers and subordinates at a staff meeting that Fred did not attend. These coworkers and subordinates subsequently approached Fred to ask about his condition and also to make fun of him. They made jokes and obscene gestures about Fred's condition in front of him.
Fred asked that their behavior be stopped, but the company failed to remedy the situation.
Therefore, Fred sought relief by filing a lawsuit, in which he claimed his employer interfered with his FMLA rights and retaliated against him for exercising his rights – all because his employer breached his right to confidentiality under the FMLA. The disclosure, he argued, constituted a materially adverse action because it resulted in Fred's coworkers making repeated jokes and obscene gestures about his condition.
The employer argued that Fred's interference claim should fail because he received all the FMLA leave he requested, and the retaliation claim should fail because he never claimed that a hostile work environment existed.
The court did not agree with the employer that the interference claim would fail simply because Fred got all the FMLA leave he asked for. The court indicated that confidentiality is, in itself, a right under the FMLA, and the employer interfered with that right.
In regard to the retaliation claim, the challenged employment action is materially adverse if it might have dissuaded a reasonable employee from engaging in FMLA-protected activity. Fred didn't need to claim a hostile work environment. The disclosure of Fred's confidential FMLA information constituted a materially adverse action because it resulted in his coworkers repeatedly making jokes and obscene gestures.
Therefore, in the end, the employer lost its argument.
Silence is golden.
Holtrey v. Collier County Board of County Commissioners, M.D. Florida, No. 2:16-cv-00034, January 12, 2017
This article was written by Darlene Clabault of J. J. Keller & Associates, Inc.
---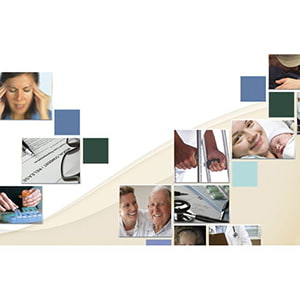 J. J. Keller's FMLA for Supervisors Training gives supervisors and managers critical Family and Medical Leave Act information.
---
J. J. Keller's FREE HRClicks™ email newsletter brings quick-read human resources-related news right to your email inbox.