ACGIH Board of Directors approves 2017 TLVs and BEIs
Posted February 6, 2017
The Board of Directors for the American Conference of Governmental Industrial Hygienists (ACGIH®) ratified the 2017 Threshold Limit Values (TLVs®) for Chemical Substances and Physical Agents and Biological Exposure Indices (BEIs®). In addition, the Board approved recommendations for additions to the Notice of Intended Changes.
TLVs and BEIs are guidelines used by professionals trained in the practice of industrial hygiene; they are not designed to be used as standards. The TLVs and BEIs are health-based values established by committees that review existing published and peer-reviewed literature in various scientific disciplines. Based on the available information, ACGIH formulates a conclusion on what level of exposure the typical worker can experience without adverse health effects. There is no consideration given to economic or technical feasibility.
The Notice of Intended Changes (NIC) lists substances and physical agents for which a limit/BEI is proposed for the first time, for which a change in the adopted value/index is proposed, for which retention as an NIC is proposed, or for which withdrawal of the documentation and adopted TLV/BEI is proposed. In each case, the proposals are considered trial values during the period they are on the NIC.
---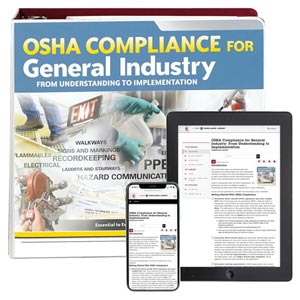 J. J. Keller's OSHA Compliance for General Industry offers ezExplanations™ summaries of workplace safety regulations and answers to OSHA compliance questions.
---
J. J. Keller's FREE Workplace SafetyClicks™ email newsletter brings quick-read workplace safety and compliance news right to your email box.