Determining FMLA eligibility for remote employees
Posted February 5, 2016
Technology allowed Tim and other employees to work from their homes, which helped eliminate the cost of relocating a new hire, and helped find qualified job candidates. While Tim may have blazed the trail, many others followed, and the setup was working fine. It didn't matter that the company was located in one state, while many employees worked from their various home states. That is, until Tim requested FMLA leave. Lisa, who was in charge of administering the FMLA for her company, wondered if Tim would be eligible, since he was the only employee the company had in his particular state. Lisa wondered how to calculate whether or not Tim met the "50 company employees within 75 miles" eligibility criterion.
To be eligible to take FMLA leave, an employee must work for a covered employer, and meet the following criteria:
Work at least 12 months (need not be consecutive) with an employer,
Work at least 1,250 hours in the 12 months before leave is to begin, and
Work at a site with at least 50 company employees within 75 miles.
More and more employees are able to work from home or from almost any site remotely situated from the employer. Would these remote workers meet that third criterion?
The FMLA regulations actually address such situations:
An employee's personal residence is not a worksite. For employees who work at home, their worksite is the office to which they report and from which assignments are made. [29 CFR 825.111(a)(2)]
Therefore, Lisa may not deny FMLA leave to Tim because he works at a location with fewer than 50 employees within 75 miles; rather, Lisa must consider the physical office location that Tim reports into and receives his work from as being the work location for FMLA purposes. That location, for Lisa's situation, is the company headquarters, which has many more than 50 employees within 75 miles.
Therefore, if, for example, you have 15 salespeople spread out all over the Southwest and they all report to an office in Atlanta, which has at least 35 employees, then the remote employees would all be eligible for leave no matter how far they are from each other or from the office to which they report.
The same would be true for industries where an employee has no fixed worksite, such as construction workers or truck drivers. For them, the worksite is the site to which they are assigned as their home base, from which their work is assigned, or to which they report.
For example, if a construction company headquartered in Florida opened a construction site in West Virginia, and set up a mobile trailer on the construction site as the company's on-site office, the construction site in West Virginia would be the worksite for any employees hired locally who report to the mobile trailer/company office daily for work assignments, etc.
If that construction company also sent personnel such as job superintendents, foremen, engineers, and office manager, etc., from Florida to the job site in West Virginia, those workers sent from Florida continue to have the headquarters in Florida as their worksite.
For transportation employees, their worksite is the terminal to which they are assigned, report for work, depart, and return after completion of a work assignment.
This article was written by Darlene Clabault of J. J. Keller & Associates, Inc.
---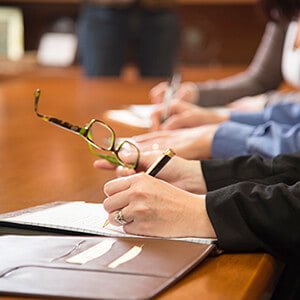 J. J. Keller's Family and Medical Leave Act (FMLA) Consulting Service We'll assess your company's FMLA management objectives and create a policy that is appropriate for your organization and compliant with all federal and state requirements applicable to your company.
---
J. J. Keller's FREE HRClicks™ email newsletter brings quick-read human resources-related news right to your email inbox.