UCR registration period remains delayed
Posted January 7, 2020
The 2020 Unified Carrier Registration (UCR) program remains delayed as the Federal Motor Carrier Safety Administration works to establish fees for 2020. Because the 2020 fees aren't yet finalized, carriers aren't yet able to register.
For 2020, registration was supposed to start October 1, 2019, and end December 31, 2019. Instead, this is the third straight year that the registration start date has been delayed until at least late December, meaning the deadline to register is pushed into 2020.
By rule, once the fees are announced, motor carriers have three months to register before enforcement begins. The registration period eventually will happen sometime in 2020 and when the UCR Board of Directors meets later this month, it may consider extending the registration period even longer.
While 2020 remains delayed, law enforcement agencies will continue roadside enforcement for 2019 registration. Law enforcement may use the following information for proof that a carrier's 2019 registration is up to date:
Log entries,
Toll receipts,
Shipping papers,
Bills of lading,
Previous year's apportioned receipt, and
Prior years' roadside inspection reports of interstate/international operations.
Private property carriers, for-hire passenger, property, and exempt commodity carriers, freight forwarders, leasing companies, and brokers engaged in interstate commerce are subject to UCR registration.
This article was written by Dave Lubach of J. J. Keller & Associates, Inc.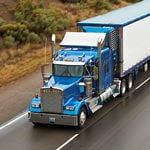 Looking for more on transportation safety?
Get the information and products you need to stay on top of industry changes and comply with regs.