CDL Drug and Alcohol Clearinghouse queries now available after early website issues
Posted January 13, 2020
Technical problems associated with heavy usage during the first days of the CDL Drug and Alcohol Clearinghouse website prevented many employers from requesting queries on their driver applicants. The site is currently functioning properly, though the Federal Motor Carrier Safety Administration (FMCSA) has made no announcements, as expected, about the site being fully operational. Motor carriers are now able to run pre-employment queries.
Employers given a pass
A notice on the Clearinghouse website informs employers who were unable to request a pre-employment query, due to these technical difficulties, that they could still hire a driver provided they:
Followed the procedures laid out in §391.23(e) — in other words, the employer should have requested the driver's safety performance history from prior employers to learn of any unresolved DOT testing violations; and
Conducted the pre-employment query as required by §382.701(a) as soon as the employer was able to gain access to the Clearinghouse.
If you were one of the employers who had difficulty in purchasing a pre-employment Clearinghouse query, you should run the query as soon as possible.
Document the date discrepancy
If the date a driver performed his or her first safety-sensitive function under Part 382 was after January 5, 2020, but before the date of the pre-employment query — due to technical difficulties with the Clearinghouse website — the employer may wish to document the reason for the "appearance" of a violation. As a reminder to an auditor, it is suggested that employers capture a screen shot of the FMCSA notice on the Clearinghouse website and/or the FMCSA's official announcement that the site is available (if/when that is issued).
Keep a record of the notice or announcement in the driver's file for three years, which is the length of time the query results must be retained.
This article was written by Kathy Close of J. J. Keller & Associates, Inc.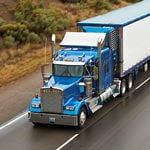 Looking for more on transportation safety?
Get the information and products you need to stay on top of industry changes and comply with regs.