Supreme Court rules against motor carrier in arbitration case
Posted January 17, 2019
An independent truck driver's case against a Missouri motor carrier regarding his employment status can proceed in court, the Supreme Court ruled.
In an 8-0 ruling on January 15, 2019, the Court ruled that a driver's class-action suit, filed in 2015 in First Circuit Court of Appeals, can move forward. The original case centered around the driver's classification by the company. The driver claimed he was an employee and the company classified him as an independent contractor. The driver wanted his claim settled by a court, and the carrier contended that the claim lawsuit was bound by arbitration.
Driver status, however, was not a focus of the Supreme Court case. Instead, the justices heard arguments on whether arbitration clauses between carriers and independent contractors are binding.
In arguing his case, the driver cited the 1925 Federal Arbitration Act (FAA), which establishes arbitration as a mostly binding agreement, but he claimed that an exemption in the FAA for interstate transportation workers applies to all workers, no matter if they are employees or independent contractors.
In siding with the driver, Justice Neal Gorsuch, delivering the decision for the court, said, "When Congress enacted the Arbitration Act in 1925, the term 'contracts of employment' referred to agreements to perform work. No less than those who came before him, (the driver) is entitled to the benefit of that same understanding today."
Justice Ruth Bader Ginsburg filed a separate concurring opinion. Justice Brett Kavanaugh was recused from the case as the Court heard arguments before he joined the Court.
---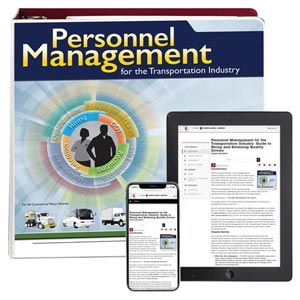 J. J. Keller's Personnel Management for the Transportation Industry provides transportation professionals with the information necessary for effective people/driver management.
---
J. J. Keller's FREE Transportation SafetyClicks™ email newsletter brings quick-read safety and compliance news right to your email box.
Sign up to receive Transport SafetyClicks™.