Senior Living Communities – Even if you don't think of yourself as a "carrier," you may be regulated like one
Posted January 29, 2019
If you provide transportation for your residents in a vehicle designed to carry more than 8 passengers, including the driver, and they compensate you – directly with per trip fees or indirectly in the general facility charge – for that service, then you are likely a for-hire carrier.
If the facility operates vehicles that are designed to carry 8 or fewer passengers and are less than 10,001 pounds, there are insurance and registration requirements that should apply even though FMCSRs would not.
Senior-living communities that operate vehicles in interstate commerce designed to transport 9 or more passengers including the driver, or that have a gross vehicle weight rating (GVWR) or an actual weight of 10,001 pounds or greater, must obtain operating authority, register with the FMCSA, maintain $1.5 million in insurance coverage, and comply with all other applicable FMCSRs based on compensation type. Being a non-profit has no impact.
If there is indirect compensation and the vehicles that are designed to transport 9 to 15 passengers and that are under 10,001 pounds, your operation is exempt from most FMCSRs except you must keep an accident register (§390.15), obtain a USDOT number (§390.19), mark the vehicle (§390.21), and comply rules on texting and mobile phone use (§392.80, §392.82, §390.15).
If there is direct compensation, you are required to comply with all FMCSRs, except the CDL and drug testing rules, unless the vehicles are 26,001 pounds or more.
If you think you might be subject to the regulations, please contact your J. J. Keller and Associates, Inc. representative to confirm which regulations apply to you.
---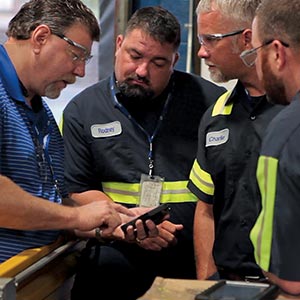 J. J. Keller® DOT Consulting help you prepare for or respond to a DOT audit.
---
J. J. Keller's FREE Transportation SafetyClicks™ email newsletter brings quick-read safety and compliance news right to your email box.
Sign up to receive Transport SafetyClicks™.