Is $15 minimum wage in our future?
Posted January 22, 2019
On January 16, members of both chambers of Congress introduced the Raise the Wage Act, hoping to gradually raise the federal minimum wage from the current $7.25 to $15 per hour. The increase would take place over the span of six years, as follows:
$8.55 upon the act's effective date
$9.85 one year after the effective date
$11.15 two years after the effective date
$12.45 three years after the effective date
$13.75 four years after the effective date
$15.00 five years after the effective date
Six years after enactment, and each subsequent year, the minimum wage would be increased based on the percentage increase, if any, in the median hourly wages of all employees. The Secretary of Labor, through the Bureau of Labor Statistics, would calculate this change by compiling data on the hourly wages of all employees.
Tipped wages would also increase, with the first increase to $3.60 and subsequently rising to $14.10 per hour. Once the tipped wage reaches the regular federal wage in 2027, the tipped wage would be eliminated, since it would no longer be needed. Similarly, the youth wage provisions and the subminimum wages for individuals with disabilities would also be phased out.
The federal minimum wage has not been increased since 2007, but more than half of the states have minimum wages higher than the federal.
In 2014, the Congressional Budget Office, which provides nonpartisan analysis for Congress, indicated that "raising the minimum wage would increase family income for many low-wage workers, moving some of them out of poverty. But some jobs for low-wage workers would probably be eliminated and the income of those workers would fall substantially." The report was in response to an attempt to raise the minimum wage to $10.10 per hour.
The bill is in the first stage of the legislative process. It would typically need to be considered by committee next before it is possibly sent on to the House or Senate as a whole. Both chambers would then need to pass one agreed-upon bill before sending it to the President for signature or veto. As of January 21, the measure had 181 House cosponsors and 31 Senate cosponsors.
This article was written by Darlene M. Clabault, SHRM-CP, PHR, CLMS, of J. J. Keller & Associates, Inc.
---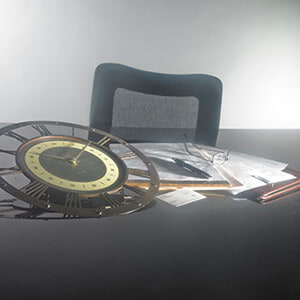 J. J. Keller's Wage & Hour Compliance Assessment can help you avoid costly fines and litigation related to wage and hour violations.
---
J. J. Keller's FREE HR SafetyClicks™ email newsletter brings quick-read safety and compliance news right to your email box.