Pruitt memo reverses "once-in always in" policy for major sources of air pollution
Posted January 31, 2018
A January 25 memo from EPA head Scott Pruitt effectively reverses the Agency's long-standing policy known as "once-in always in." Under the policy, instituted in 1995, facilities that were classified as major sources of air pollution would always be classified as major sources, even if they took steps to reduce air pollution below major source thresholds.
The Pruitt memo states that EPA had no statutory authority under the Clean Air Act to create such a policy and that a plain-language reading of the Act allows facilities to be reclassified as area sources if their potential to emit hazardous air pollutants falls below major source levels.
A major source is a facility that emits, or has the potential to emit, 10 tons per year of any hazardous air pollutant, or 25 tons per year or more of any combination of hazardous air pollutants. Sources with emissions below these thresholds are classified as area sources. The difference is important because major sources must meet strict emission control standards known as MACT, while area sources may follow less severe control standards known as GACT. The MACT standards require a source to achieve a level of control based on the best controlled sources for similar industries. GACT, on the other hand, refers to the less stringent generally available management practices to reduce emissions.
EPA believes this change of direction will provide an incentive for major sources to upgrade their facilities, pursue technological innovations, and work toward reducing pollution. If a major source can reduce its pollution load, it can potentially become less regulated.
EPA says it will soon publish a notice in the Federal Register to take comments on adding regulatory text to codify the new policy.
---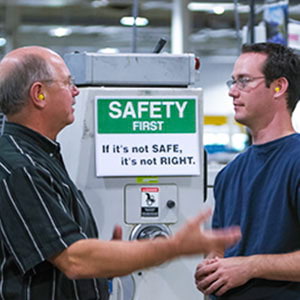 J. J. Keller® Environmental, Health & Safety Compliance Monitoring Service provides ongoing, third-party validation of EH&S compliance, environmental safety, and conformance with EPA regulations.
---
J. J. Keller's FREE Workplace SafetyClicks™ email newsletter brings quick-read workplace safety and compliance news right to your email box.