Focus on safety during snow removal and cleanup
Posted January 3, 2018
OSHA reminds employers and employees involved in snow removal and cleanup to take precautions and focus on safety. Workers performing snow removal operations may be exposed to slips, trips, and falls while walking on snow and ice, falls from roofs, roof edges, or skylights, or from aerial ladders and lifts. Roof collapses also present serious hazards to workers. Other snow cleanup hazards include being struck by vehicles, exposure to carbon monoxide, hypothermia, and being injured by powered equipment.
OSHA further reminds employers that working outdoors exposes employees to the risk of cold stress, including first responders who are on duty for long periods of time. Symptoms of cold stress may begin with shivering, but can progress to confusion, slurred speech, slowed heart rate and breathing, and even loss of consciousness. When the body cannot warm itself, serious cold-related injuries, such as frostbite, may occur.
OSHA is providing a full list of winter storm hazards and safeguards on the OSHA website.
---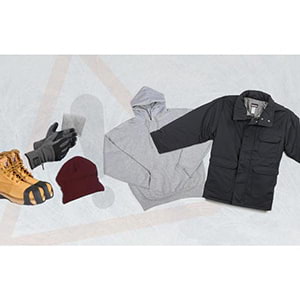 J. J. Keller's Cold Stress Online Training Course provides training for employees who have prolonged exposure to cold working environments.
---
J. J. Keller's FREE Workplace SafetyClicks™ email newsletter brings quick-read workplace safety and compliance news right to your email box.