The outbreak of COVID-19 presented new challenges in the workplace. Even today, as you strive to keep your business running and support the health and well-being of your workforce, know that J. J. Keller is here to help. Our safety and regulatory experts are providing free and paid resources to help you keep your workplace healthy.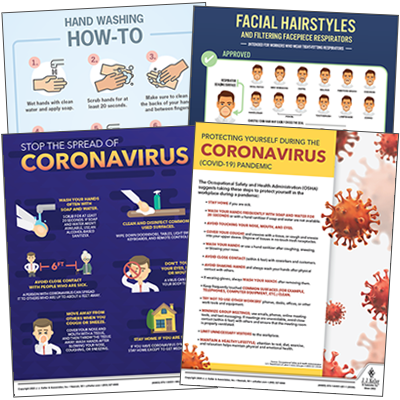 Free Awareness Posters
These are full-color posters that each address a key area of awareness in preventing the spread of coronavirus. The poster PDFs are sized to print on 8-1/2" x 11" paper.
Hand Washing How To Safety Poster
Facial Hairstyles and Filtering Facepiece Respirators Safety Poster
Download Free Posters