EPA says states meet "good neighbor" obligations for 2008 ozone standard
Posted December 22, 2018
EPA has determined that the existing Cross-State Air Pollution Rule Update (CSAPR Update) satisfies certain states' interstate pollution transport (or "good neighbor") obligations for the 2008 Ozone National Ambient Air Quality Standards (NAAQS) for ground-level ozone.
"Good neighbor" obligations under the Clean Air Act (CAA) require upwind states to control their emissions so as not to cause air quality problems in downwind states.
According to EPA, once the CSAPR Update is fully implemented, upwind states in this region are not expected to contribute significantly to nonattainment or interfere with the maintenance of the 2008 ozone standards in any downwind state. (If the concentration of one or more criteria pollutants in a geographic area exceeds the regulated level for one or more of the NAAQS, the area may be classified as a nonattainment area.)
EPA says that it has no obligation to establish additional requirements for sources in these states to further reduce transported ozone pollution under the 2008 ozone NAAQS. In addition, the 20 covered states do not need to submit state implementation plans (SIPs) that would establish additional requirements beyond the existing CSAPR Update.
According to EPA, its latest air quality data and modeling predict that by 2023 there will be no remaining nonattainment or maintenance areas for the 2008 Ozone NAAQS in the CSAPR Update region, which encompasses most of the eastern United States.
The final rule takes effect February 19, 2019.
---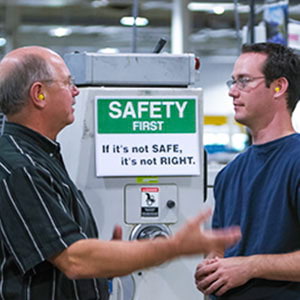 J. J. Keller® Environmental, Health & Safety Compliance Monitoring Service provides ongoing, third-party validation of EH&S compliance, environmental safety, and conformance with EPA regulations.
---
J. J. Keller's FREE Workplace SafetyClicks™ email newsletter brings quick-read workplace safety and compliance news right to your email box.