What will HR look like in 2025?
Posted December 10, 2015
A group of top chief human resource officers have looked ahead to 2025 and created five HR job descriptions of the future, the Society for Human Resource Management's HR Magazine reports.
The group predicts that the future of HR will include:
Organizational engineer — an expert in new ways of working;
Virtual culture architect — a brand builder;
Global talent scout, convener, and coach — a talent scout and life coach;
Data, talent, and technology integrator — a connector who joins technology, automation, and human contributions; and
Social policy and community activist — a producer of synergy between social goals of the organization.
A multimedia feature in SHRM's December/January HR Magazine, "Five Jobs of the Future" details the efforts of a team of HR experts led by John Boudreau of the University of Southern California; Debra Engel of the National Academy of Human Resources Foundation; Scott Pitasky of Starbucks; Jeff Pon of SHRM; and Ian Ziskin of EXec EXcel Group.
Their work is part of Project CHREATE (The Global Consortium to Reimagine HR, Employment Alternatives, Talent, and the Enterprise), which is supported by industry organizations including SHRM and its executive network, HR People + Strategy.
What will HR look like in 2025?
---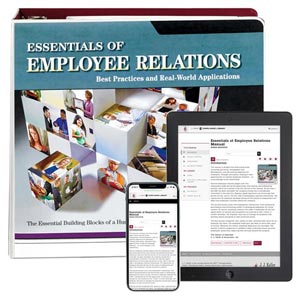 J. J. Keller's Essentials of Employee Relations Manual gives HR the best practice tips and real-world applications in one convenient resource.
---
J. J. Keller's FREE HRClicks™ email newsletter brings quick-read human resources-related news right to your email inbox.