NTSB calls for new seating, seat belts standards for limousines
Posted October 8, 2019
Three deadly limousine accidents in recent years has the National Transportation Safety Board (NTSB) calling for new national requirements for seating and seat belt systems in limousines.
After gathering evidence from accidents in New York, New Jersey, and Illinois, the NTSB's Safety Recommendation Report offered the following recommendations:
Encouraging the National Highway Traffic Safety Administration (NHTSA) to require lap/shoulder belts for each passenger seating position on all new vehicles modified to be used as limousines;
Requiring seating systems to meet minimum performance standards to ensure integrity during a crash;
Calling on the National Limousine Association to educate members on proper seat belt use and recommending they develop methods to ensure seat belts are functional and accessible to passengers;
Ensuring that the New York State DOT requires that all limousine seat belts are functional and accessible in their regular inspection process; and
Reiterating a recommendation that New York pass state legislation that provides for primary enforcement of a mandatory seat belt use law for all vehicle seating positions equipped with a passenger restraint system, including passenger seats in limousines.
Among the crashes currently under investigation is an October 6, 2018, crash of a stretch limousine in Schoharie, New York, that killed the driver, 17 passengers and two pedestrians. Evidence from the crash indicated that none of the passengers were wearing passenger lap or lap/shoulder belts at the time of the crash.
NTSB investigations of crashes in Elgin, Illinois, and Cranbury, New Jersey, also indicated that properly designed and installed seat belts and seat belt systems – and seat belt use – could have mitigated injuries and increased survivability.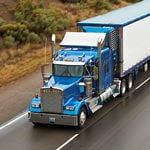 Looking for more on transportation safety?
Get the information and products you need to stay on top of industry changes and comply with regs.