Problem employee still has FMLA rights
Posted September 13, 2018
Ross, an employee, worked 40 hours per week when he injured his back. He requested and was granted a couple weeks of FMLA leave for his injury. He returned to work with some lifting restrictions, but he could work a full schedule. His hours, however, were reduced to only 32 per week. After two weeks of working at this reduced schedule, Ross complained to his manager who restored his 40-hour per week schedule. Ross was not happy, however, that he had lost about 16 hours of pay.
A few months later, Ross got a new boss, Cassie, and they did not get along. Cassie was not aware of Ross's restrictions so she did not honor them, and made some off-color comments regarding Ross's abilities. From there, the relationship deteriorated.
Ross felt Cassie was too restrictive after learning of his restrictions, and during a complaint made a racial slur, but was told that he was expected to treat Cassie with respect and cooperate with her as his manager. Ross did not. His subsequent questionable actions included leaving early because he was not allowed to take a break minutes after arriving to work, making a disparaging remark regarding Cassie in front of others, and asking the company HR manager whether he needed to call the EEOC in order to change Cassie's behavior. Company officials decided it was time to let Ross go, and they did.
Ross filed a suit, arguing, in part, that his FMLA rights were interfered with and that he suffered retaliation because of his FMLA leave, all because his schedule was decreased for those two weeks after his return. The company eventually paid Ross for the hours he lost, but not for over a year after he filed suit.
The company argued that it did not terminate Ross for his FMLA leave, and that it did pay him for the lost hours. The court, however, found that the company did violate the FMLA when it shortened his hours upon return, since employees (even difficult ones) are entitled to return to the same or an equivalent position, which includes the same schedule. It also found that employers cannot escape liability for illegal adverse employment decisions by making retroactive wage payments to aggrieved employees.
The employer in this case could not establish that it terminated Ross for a reason wholly unrelated to the FMLA leave; therefore, it did not prevail in trying to get summary judgement. Had Ross's behavior been bad before he took FMLA leave, and the employer documented it, the employer might have been able to show that he was terminated for insubordination, and not the taking of FMLA leave. But it did not have a good argument why his hours were reduced when he returned.
Jones v. Aaron's, Inc., 11th Circuit Court of Appeals, No. 17-14298, September 4, 2018
This article was written by Darlene M. Clabault, SHRM-CP, PHR, CLMS, of J. J. Keller & Associates, Inc.
---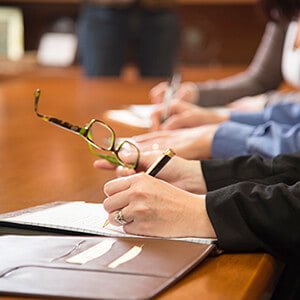 J. J. Keller's Family and Medical Leave Act (FMLA) Consulting Service can help your company ensure compliance with FMLA requirements and minimize the law's burden to your organization.
---
J. J. Keller's FREE HRClicks™ email newsletter brings quick-read human resources-related news right to your email inbox.