Tired workers can cost a company big money in lost workdays, productivity
Posted September 26, 2017
The National Safety Council (NSC) unveiled a new tool for companies to calculate the cost of fatigue in the workplace. The Fatigue Cost Calculator for Employers is an online tool that provides companies with hard data on not only their losses, but also their return on investment if they implement employee sleep health education programs that screen for untreated sleep disorders, such as obstructive sleep apnea and insomnia.
According to Deborah Hersman, NSC president and CEO, addressing workplace fatigue is one of the Council's most significant priorities. NSC worked with Charles A. Czeisler, PhD, MD, FRCP, director of the Sleep Matters Initiative at Brigham Health, and the Baldino Professor of Sleep Medicine at Harvard Medical School, to develop the new calculator. A major focus of the Sleep Matters Initiative is to change social norms to foster a better culture of sleep health.
A probability-based survey conducted by NSC showed 43 percent of Americans obtain insufficient sleep, jeopardizing safety and impairing their ability to think clearly, make informed decisions, and be productive. The survey also found 76 percent of Americans say they feel tired at work.
Demonstrating the calculator during the NSC Safety Congress and Expo in Indianapolis, NSC showed a U.S. employer with 1,000 workers stands to lose about $1.4 million each year in absenteeism, diminished productivity and healthcare costs because of exhausted employees, many of whom have undiagnosed and untreated sleep disorders.
The costs of fatigue in an average-sized Fortune 500 company climbs to about $80 million annually. NSC says that same company could save nearly $40 million annually if half of its workforce were engaged in a sleep health program.
3 steps to take right now
Hersman says there are three steps employers should take right now to address sleep health in the workplace:
Educate employees on sleep health.
Make sure employees have enough time in between shifts to get adequate sleep (at least 11 hours).
Screen employees for undiagnosed and untreated sleep disorders.
Employers can calculate the cost of fatigue on their workplace at nsc.org/tiredatwork.
---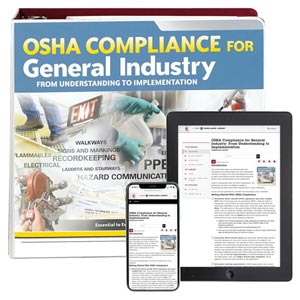 J. J. Keller's OSHA Compliance for General Industry manual is your single source for real-world OSHA compliance guidance.
---
J. J. Keller's FREE Workplace SafetyClicks™ email newsletter brings quick-read workplace safety and compliance news right to your email box.