Deadline for updated CCF is August 30th
Posted August 6, 2021
Employers and their service agents must use the revised Federal Drug Testing Custody and Control Form (CCF) no later than August 30, 2021. The previous version of the drug-testing form is only permitted through August 29, 2021.
Part 40 procedures are required of tests performed by agencies within the U.S. Department of Transportation (DOT), including the Federal Motor Carrier Safety Administration (FMCSA). The CCF, a Health and Human Services document, is referenced in §40.45 as the sole means of recording DOT drug collections.
How to identify the new CCF
To ensure you are using the correct version of the CCF, you can identify it through the following notable changes:
Additional spaces to allow collectors to record a driver's CDL number and state. FMCSA testing rules require the entry of the driver's license as the employee ID number in Step 1 of the CCF. The CDL information is needed to report results to the CDL Drug and Alcohol Clearinghouse.
New fields to allow for saliva testing in addition to urine. (Note: Saliva-based drug testing is not allowed for DOT testing until the department updates its testing procedures in Part 40.)
Removal of the instructions from the back of the form. The instructions will be made available on a government website instead.
As the deadline approaches, employers should be prepared to purge the obsolete version of the form and contact collection sites to ensure they are ready for the deadline of August 30, 2021.
This article was written by Kathy Close of J. J. Keller & Associates, Inc.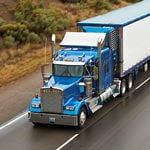 Looking for more on transportation safety?
Get the information and products you need to stay on top of industry changes and comply with regs.