Senate reintroduces speed-limiter bill
Posted July 3, 2019
A bipartisan speed-limiter bill was reintroduced in the Senate on June 27, 2019, the latest effort to institute such a rule.
The Cullum Owings Large Truck Safe Operating Speed Act of 2019 would require commercial trucks with a gross weight of 26,001 pounds or more to be equipped with speed-limiting devices set at a maximum speed of 65 miles per hour (mph).
Under the proposed bill, the maximum speed would be extended to existing trucks in which the technology has already been installed. Motor carriers would not be forced to retroactively install the technology in trucks that do not already have it.
The bill is named after Cullum Owings, a college student who was killed in a car/truck collision on a Virginia interstate in 2002.
The DOT maintains a speed-limiter bill would contain minimal costs, as most heavy trucks already have the technology installed. The agency also claims that the rule would decrease the estimated 1,115 fatal crashes a year involving vehicles weighing more than 26,000 pounds on roads with speed limits of 55 mph or more.
Past efforts to pass speed-limiter rules have not been successful. According to a press release from Sen. Johnny Isakson of Georgia, one of the bill's sponsors, the DOT delayed rulemakings on speed-limiter rules 20 times since the first proposal in 2011.
---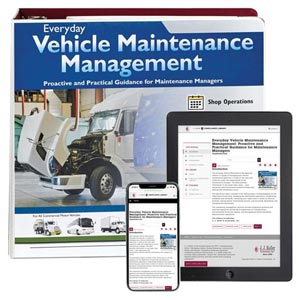 J. J. Keller's Everyday Vehicle Maintenance Management Manual helps maintenance managers improve CSA scores, avoid fines, reduce the risk of costly breakdowns and accidents, and contain costs.
---
J. J. Keller's FREE Transportation SafetyClicks™ email newsletter brings quick-read safety and compliance news right to your email box.