OSHA cites contractor with serious violations in deaths of three workers
Posted July 20, 2017
OSHA has cited a South Florida utility company and a related contracting company with 10 serious violations after an investigation into the January deaths of three workers from exposure to toxic gases.
The deaths occurred when a 34-year-old pipe layer entered the manhole, which is a confined space, and lost consciousness. A 49-year-old laborer also entered the manhole to try to rescue the first employee. He, too, quickly became unresponsive. Finally, a 24-year-old equipment operator entered the manhole intending to help his co-workers. All three men died at the scene. Two other employees and a volunteer firefighter were also exposed to the confined space hazard during rescue attempts, but survived.
Post-atmospheric testing of the air in the manhole revealed lethal levels of hydrogen sulfide and carbon monoxide.
OSHA fined the companies $119,507 in penalties for the 10 serious violations, which included failing to purge or ventilate a confined space before allowing employees to enter, exposing workers to an asphyxiation hazard, and not providing the necessary rescue and emergency equipment for employees inside a permit-required confined space.
OSHA also issued serious citations for failing to:
Develop and implement a written hazard communication program for a worksite in which employees were exposed to dangerous chemicals and gases.
Use a calibrated direct-reading device to test for toxic gases, creating an asphyxiation hazard.
Create and document the confined space entry permit.
Provide training to employees in the safe performance of their assigned duties in permit-required confined spaces.
Provide a guardrail around the manhole opening, exposing employees to a fall hazard.
The companies have 15 business days from the time they receive the citations and proposed penalties to contest OSHA's findings before the Occupational Safety and Health Review Commission.
---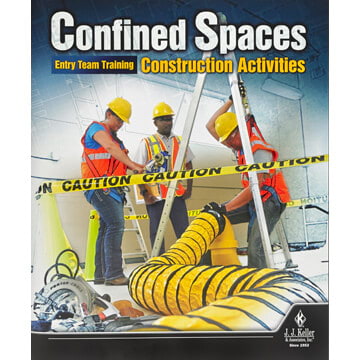 J. J. Keller's Confined Spaces: Entry Team Training - Construction Activities helps employees meet requirements of the OSHA standard regarding construction activities in confined spaces.
---
J. J. Keller's FREE Workplace SafetyClicks™ email newsletter brings quick-read workplace safety and compliance news right to your email box.