PHMSA extends hand sanitizer and recurrent training policies
Posted June 30, 2020
In an effort to provide continuous support to hazardous materials employers during the coronavirus pandemic, the Pipeline and Hazardous Materials Safety Administration (PHMSA) is extending two enforcement policies the agency had issued earlier in this year. The temporary enforcement policies were set to expire in late June and early July, but PHMSA has now extended both policies through October 31, 2020.
The enforcement policies cover recurrent training and hand sanitizer transport:
Recurrent training. PHMSA's enforcement policy on training provided that the agency would not take enforcement action against any hazardous materials shipper or carrier who was unable to provide recurrent training for their hazmat employees consistent with hazmat regulation training requirements. The policy extends only to recurrent (three year) training, it does not apply to new hazmat employees and hazmat employees taking on new job functions.
Hand sanitizer transport. To help increase the availability of hand sanitizers, PHMSA temporarily relaxed the hazardous materials regulations (HMR) for hand sanitizers transported in:

Small quantities (1 gallon maximum for inner packagings, up to 8 gallons per package; or a single package up to 8 gallons capacity); and
Large quantities (more than 8 gallons but not more than 119 gallons capacity).
In the extension, PHMSA also expanded the hand sanitizer temporary policy to include rail transportation.
The PHMSA notice on recurrent training provides a reminder to shippers and carriers: the HMR does not require training to be provided in a traditional classroom setting or through on-the-job training. Any method of training delivery, including web-based, self-paced computer instruction, remotely delivered classroom instruction, on the job training, or some combination of those methods that cover the required elements in 49 CFR 172 Subpart H are acceptable.
This article was written by Heather Ness of J. J. Keller & Associates, Inc.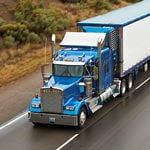 Looking for more on transportation safety?
Get the information and products you need to stay on top of industry changes and comply with regs.