Trucking industry stakeholders meet with OMB over proposed HOS regulations
Posted May 21, 2019
The U.S. Office of Management and Budget (OMB) is meeting with stakeholders in the trucking industry in advance of the anticipated release of updates to the hours-of-service (HOS) regulations.
OMB is reviewing the potential changes to the HOS regulations, which are expected to be published in the Federal Register in early June. During a request for public comments on changes last fall, the Federal Motor Carrier Safety Administration (FMCSA) received more than 5,200 public comments.
According to OMB's Office of Information and Regulatory Affairs, the following organizations have met with OMB regarding the proposed rules in May:
American Trucking Associations;
TruckerNation, an online trucking advocacy group;
Tyson Foods;
National Pork Producers Council;
Livestock Marketing Association;
National Cattlemen's Beef Association; and
American Farm Bureau.
The draft documents for the proposed changes are still under review at OMB and are considered deliberative and not available for public review.
Four areas where FMCSA sought comments on potential changes include:
Extending the maximum workday to 14 hours for 100-air-mile drivers;
Extending the 14-hour limit to 16 hours when a driver encounters adverse driver conditions;
Revising or even eliminating the 30-minute rest break provision; and
Restoring flexibility to the split-sleeper-berth provision.
Upon publication in the Federal Register, the public will have 45 days to comment on the changes before FMCSA begins writing the final version.
---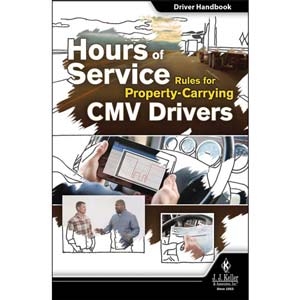 J. J. Keller's Hours of Service and ELD training addresses the current HOS rules and includes critical information regarding the ELD mandate.
---
J. J. Keller's FREE Transportation SafetyClicks™ email newsletter brings quick-read safety and compliance news right to your email box.
Sign up to receive Transport SafetyClicks™.