California acts to prohibit chlorpyrifos pesticide
Posted May 13, 2019
The California Environmental Protection Agency (CalEPA) has announced that the Department of Pesticide Regulation (DPR) is acting to ban the use of chlorpyrifos in California by initiating cancellation of the pesticide.
CalEPA says the decision to ban chlorpyrifos follows mounting evidence, including recent findings by the state's independent Scientific Review Panel on Toxic Air Contaminants, that the pesticide causes serious health effects in children and other sensitive populations at lower levels of exposure than previously understood. These effects include impaired brain and neurological development.
In April 2019, chlorpyrifos was formally listed as a "toxic air contaminant," which California law defines as "an air pollutant which may cause or contribute to an increase in mortality or an increase in serious illness, or which may pose a present or potential hazard to human health." The listing requires DPR to develop control measures to protect the health of farm workers and others living and working near where the pesticide is used.
DPR will begin the process of canceling the registrations for products containing chlorpyrifos, and convene a cross-sector working group to identify safer alternatives. DPR also will consult with county agricultural commissioners and local air pollution control districts before filing for cancellation. The cancellation process could take up to two years.
Chlorpyrifos is used to control pests on a variety of crops, including alfalfa, almonds, citrus, cotton, grapes, and walnuts.
---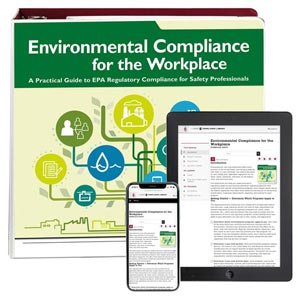 J. J. Keller's Environmental Compliance for the Workplace Manual addresses major environmental issues, including permitting, planning, and training.
---
J. J. Keller's FREE Workplace SafetyClicks™ email newsletter brings quick-read safety and compliance news right to your email box.
Sign up to receive Workplace SafetyClicks™.