Trump budget includes paid family leave plan
Posted May 26, 2017
President Donald Trump's budget for fiscal year 2018 includes a proposal for paid parental leave.
The plan, included in the budget released on May 23, would provide six weeks of paid family leave to new mothers and fathers, including adoptive parents.
Paid leave would be implemented through state unemployment insurance programs. States that currently do not have paid leave in place would design their own programs and finance them through the existing state-based unemployment insurance system.
Each state paid leave package could be different, as the budget gives states latitude to design and finance their own programs.
The cost of the paid parental leave program would be about $18.5 billion over 10 years. The budget indicates that costs would be offset by changes to the unemployment insurance system.
Paid leave benefits for new parents are currently available in California, Rhode Island, and New Jersey, and San Francisco has a paid parental leave ordinance. Paid family leave programs are scheduled to take effect in New York and Washington, D.C, on January 1.
While the president's proposal does not go into detail about what paid family leave programs might look like, a nationwide paid leave program could bring additional leave management and posting requirements for employers.
Substantial changes to Trump's 2018 budget could occur as Congress considers the president's proposal. For now, employers in states and municipalities with paid family leave should make sure they are complying with any requirements that apply and watch for developments as the budget is considered by Congress.
This article was written by Terri Dougherty of J. J. Keller & Associates, Inc.
---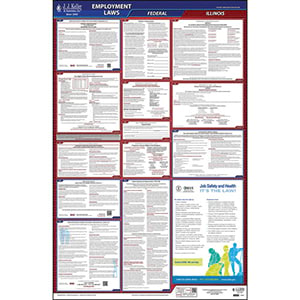 J. J. Keller's State & Federal Employment Law Posters help you meet state and federal labor law posting requirements.
---
J. J. Keller's FREE HRClicks™ email newsletter brings quick-read human resources-related news right to your email inbox.