ATRI identifies future research topics
Posted May 4, 2017
Six research topics have been identified by the American Transportation Research Institute's (ATRI's) Research Advisory Committee (RAC) for 2017. Suggested research topics address traffic congestion and emerging technologies.
Following are the ATRI's RAC suggested areas to study.
Distracted driving
ATRI wants to examine distracted driving, specifically, the impact of technology deployment inside the truck. It intends to study whether such technology increases or reduces truck driver distraction. The study will also look at commercial motor vehicle crashes with automobiles and whether the driver of the car was distracted.
Cumulative economic impact of trucking regulations
In order to identify the cost of regulations to the trucking industry, ATRI is looking into the possibility of developing a standardized methodology for conducting regulatory impact analyses. It is hoped that such a methodology can then be applied across agencies and regulations.
HOS flexibility and bottlenecks
ATRI is trying to find a solution that would allow drivers to wait out the most congested time of the day through flexible federal hours-of-service (HOS) regulations.
E-commerce & trucking
ATRI will examine whether e-commerce impacts the trucking industry's top industry issues.
Bottlenecks and infrastructure
ATRI will look at trends using its Annual Truck Bottleneck List to identify specific infrastructure improvements that will positively impact congestion.
Autonomous trucks
ATRI will perform a detailed analysis of how autonomous truck technologies will affect the operational environment and driving requirements for truckers.
---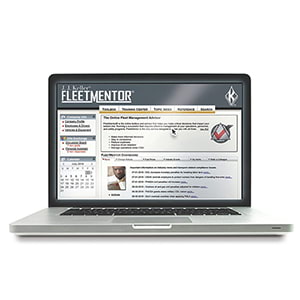 J. J. Keller® FleetMentor® is the online toolbox and advisor that will help you cover all areas of the CSA BASICs.
---
J. J. Keller's FREE Transportation SafetyClicks™ email newsletter brings quick-read safety and compliance news right to your email box.