Thinking about offering unlimited vacation to employees?
Posted May 6, 2016
Headlines illustrate how some employers have adopted policies providing employees with unlimited vacation or paid time off (PTO). While these policies can have benefits, they should not be undertaken without consideration, and part of that consideration should involve the Family and Medical Leave Act (FMLA). The reason is because provisions of the FMLA touch upon an employer's paid leave policy.
While the FMLA requires covered employers to provide unpaid, job-protected leave, eligible employees may choose to substitute (use) accrued paid leave while on FMLA leave. Therefore, if you have an unlimited paid vacation/PTO policy, an employee may choose to use that paid time for FMLA leave and, essentially, end up with 12 weeks of paid FMLA leave. If you fail to allow for the use of accrued paid time off, you could risk an FMLA violation.
Trying to argue that the unlimited PTO is not "accrued" could likely be challenged, as that term is not well defined under the law. Because an employee is entitled to the unlimited paid vacation/PTO could well deem that paid time off to be accrued.
Differentiating between FMLA leave and the unlimited vacation/PTO policy could risk a discrimination claim. For example, if you wish to include in your policy something to the effect that, when employees are on FMLA leave, they are entitled to substitute/use only up to two weeks of paid time off, such a policy could be seen as treating an employee on FMLA leave differently than those on other forms of leave.
A possible solution could be to set a limit on the amount of vacation for any given type of leave for a particular period, regardless of the reason. For example, a policy clause might indicate that employees are not entitled to more than two week's paid time off in any consecutive leave period, regardless of the amount of time off approved, unless otherwise required by state or federal law. Employees might, however, see such a clause as undercutting the concept of having unlimited vacation.
Even if you did find a way to limit the paid time off to, say, two weeks, intermittent leave would pose another passel of issues. Employees on intermittent or reduced schedule FMLA leave could be entitled to have that leave paid.
According to Congress, one of the greatest deterrents to FMLA leave abuse is that it is unpaid. If employees are afforded paid FMLA leave, the temptation to abuse it could become stronger.
Therefore, before you dive head first into an unlimited vacation or PTO policy, be sure to consider the FMLA and any state leave provisions, including the wave of paid sick leave laws.
This article was written by Darlene Clabault of J. J. Keller & Associates, Inc.
---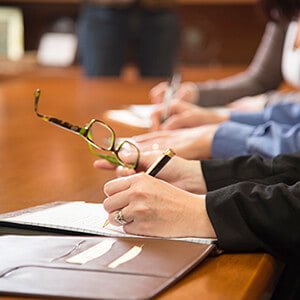 J. J. Keller's Family and Medical Leave Act (FMLA) Consulting Services can help your company ensure compliance with FMLA requirements and minimize the law's burden to your organization.
---
J. J. Keller's FREE HRClicks™ email newsletter brings quick-read human resources-related news right to your email inbox.