About Us
Careers
Community Involvement
Press Room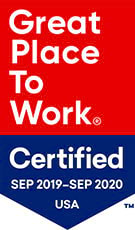 Organizations of all sizes — and the people who work for them — trust J. J. Keller & Associates, Inc. to provide the tools and expert information they need to create safe, productive and compliant workplaces. The products and services we offer help protect professionals who rely on the consistent application of best practices. At the heart of our company, we help ensure safety and compliance across highly regulated industries. The work we do matters. We help protect people's lives every day.
As a privately held, family-owned company since 1953, J. J. Keller & Associates, Inc. has grown to one of the largest employers in Northeastern Wisconsin with more than 1,400 associates serving 600,000+ customers, including 90% of the Fortune® 1000. Our expertise spans nearly 1,500 topics and helps create a diverse portfolio of solutions, including electronic logging and mobile technologies, training materials and tools, consulting and managed services, as well as a wide variety of digital and printed publications, forms and supplies.
A Great Place to Work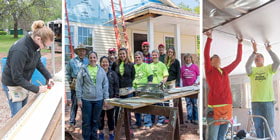 Our associates are passionate about making a difference at work, in our customers' organizations and in our community. A certified Great Workplace by Great Place to Work®, we care about improving the lives of J. J. Keller associates and their families through benefits like our LIFE Wellness program. The program includes an onsite fitness center, a health clinic, subsidized cafeterias, educational sessions and tools, company sponsored walks, and honoring wellness champions in the organization to promote a focus on wellness.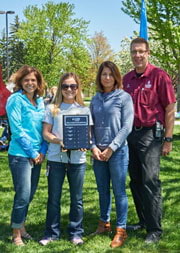 A key strategic belief for J. J. Keller & Associates, Inc. is giving back and being an active leader in the community. Associates have the opportunity to engage in community give-back programs throughout the year, partnering heavily with the J. J. Keller Foundation, a separate entity, to improve life in the Fox River Valley community.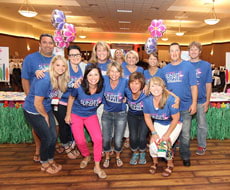 Our associates are our most valuable assets. We have common goals and priorities, and we share both responsibilities and results. Associates' work takes them beyond a career, enabling them to be difference makers. These foundational beliefs create a unique work and life culture, contribute to customer loyalty and make J. J. Keller & Associates, Inc. an employer of choice and top workplace destination.