EPA releases draft interim guidance on addressing PFAS in groundwater
Posted April 30, 2019
As part of its Per- and Polyfluoroalkyl Substances (PFAS) Action Plan, EPA has released draft interim guidance for addressing groundwater contaminated with perfluorooctanoic acid (PFOA) and/or perfluorooctane sulfonate (PFOS) for public review and comment. EPA says it developed the guidance based on its current scientific understanding of PFAS toxicity, including the Agency's PFOA and PFOS health advisories. The recommendations may be revised as new information becomes available.
The guidance provides recommendations on:
Screening levels, which are used to determine if levels of contamination may warrant further investigation; and
Preliminary remediation goals (PRGs) to inform site-specific cleanup levels for PFOA and PFOS contamination of groundwater that is a current or potential source of drinking water. PRGs are initial targets for cleanup, which may be adjusted on a site-specific basis as more information becomes available.
PFAS are found in a range of products, such as clothing, carpets, adhesives, paper packaging for food, heat-resistant/non-stick cookware, and firefighting foam, and have been found in drinking water in areas where the chemicals are produced.
Comments can be submitted until June 10, 2019. Search for Docket No. EPA-HQ-OLEM-2019-0229 at the Federal eRulemaking Portal.
---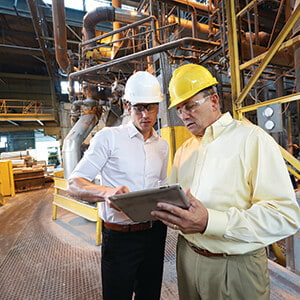 J. J. Keller® Environmental Fundamentals Management Program helps protect your company from the risks related to EPA Compliance.
---
J. J. Keller's FREE Workplace SafetyClicks™ email newsletter brings quick-read safety and compliance news right to your email box.
Sign up to receive Workplace SafetyClicks™.