California vows to defend state's clean vehicle standards for cars and light trucks
Posted April 4, 2018
In response to an EPA press release announcing the revision of greenhouse gas (GHG) emissions standards for cars and light trucks, the California Air Resources Board (CARB) vowed to "vigorously defend the existing clean vehicle standards and fight to preserve one national clean vehicle program."
California and 12 other states have clean air rules that target vehicle emissions and gas mileage. CARB stresses that it will not weaken its clean air standards and will continue to require automakers to meet the state's higher standards.
At issue are Obama-era GHG emissions standards for cars and light trucks for model years 2022-2025. EPA Administrator Scott Pruitt said that the Agency completed its Midterm Evaluation process and determined that the current standards are "not appropriate and should be revised." EPA also announced the start of a joint process with the National Highway Safety Administration (NHTSA) to develop a notice-and-comment rulemaking to "set more appropriate GHG emissions standards and Corporate Average Fuel Economy (CAFÉ) standards."
The Clean Air Act (CAA) requires EPA to set national standards for vehicle tailpipe emissions for certain pollutants, including GHG. California was granted a waiver under the CAA to impose stricter standards for vehicle emissions of certain pollutants. However, EPA is reexamining the California waiver in light of the revision to the federal emissions standards.
---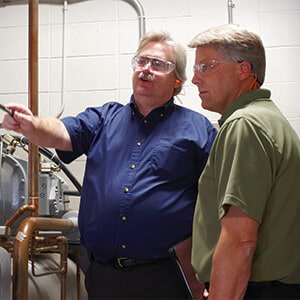 J. J. Keller® Environmental Compliance Program provides consultants who work with you on-site to continually assess and improve your compliance program.
---
J. J. Keller's FREE Workplace SafetyClicks™ email newsletter brings quick-read workplace safety and compliance news right to your email box.