NIOSH provides value profiles for 14 dangerous chemicals
Posted April 20, 2017
The National Institute for Occupational Safety and Health (NIOSH) says 14 value profiles of chemicals known to be immediately dangerous to life and health (IDLH) are now available.
NIOSH defines an IDLH condition as a situation "that poses a threat of exposure to airborne contaminants when that exposure is likely to cause death or immediate or delayed permanent adverse health effects or prevent escape from such an environment."
According to NIOSH, the purpose of establishing an IDLH value is to ensure that a worker can escape from a contaminated environment in the event his or her respiratory protection equipment fails. Workers can be exposed to airborne concentrations of IDLH chemicals in a variety of non-routine workplace situations, including in confined spaces, during chemicals spills or explosions, or from chemical releases during transportation incidents or other uncontrolled releases.
NIOSH uses these IDLH values in its decision logic for the selection of respiratory protection devices. Further, occupational health professionals use IDLH values to assist in developing risk management plans for non-routine work practices for operations in high-risk environments (e.g., confined spaces) and the development of emergency preparedness plans.
NIOSH has a goal of re-evaluating all of the IDLH values using the guidelines and criteria included in the Current Intelligence Bulletin (CIB) 66: Derivation of Immediately Dangerous to Life or Health (IDLH) [NIOSH 2014-100].
The 14 final value profiles, available in the April 14, 2017, Federal Register, cover:
Iron Pentacarbonyl
Acrylonitrile
1,1-Dichloro-1-Fluoroethane (HCFC-141b)
Chloroacetyl Chloride
Chlorine Pentafluoride
Furan
Hexafluoroacetone
n-Butyl Acrylate
Butane
Benzontrile
Methyl Isocynate
Bromine Pentafluoride
1,3-Butadiene
Diketene
---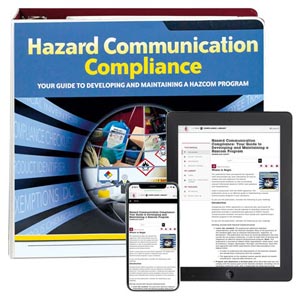 J. J. Keller's Hazard Communication Compliance Manual helps you understand how to comply with OSHA's Hazard Communication Standard and Globally Harmonized System.
---
J. J. Keller's FREE Workplace SafetyClicks™ email newsletter brings quick-read workplace safety and compliance news right to your email box.